10 pcs Medium Garden Fruit Net (24x25cm) Nylon Fruit Mesh (bag) for Pest Control (Insects, fruit flies, caterpillars, birds, squirrels, rats, monkeys, cats) Jaring Membalut Buah Kebun Mencegah Lalat Buah dan Serangga Perosak
Price

RM6.80

Product SKU
SHS-PC-FN2425-40M-10PCS
Brand
SHS Kebun
Availability
162
Quantity
Description
Highlight
Size 24 cm x 25 cm (approximate)
Set of 10 pcs
Suitable for medium size fruits/vege(custard apple, grape, fig, passion fruit, tomato, bitter guard, brinjal, eggplants, vietnamese apple (bidara), mango etc.
Durable, Washable & Reusable Garden Netting
Fruits can breathe easily
Comes with a drawstring to tie the net/bag easily.
Jaring pembungkus buah besar
Other small to extra large sizes available too
Sent from Kulim, Kedah
SHS Kebun/Garden is the registered trademark of Grand SHS Resources (M) Sdn. Bhd. Beware of fake listings using our tradename.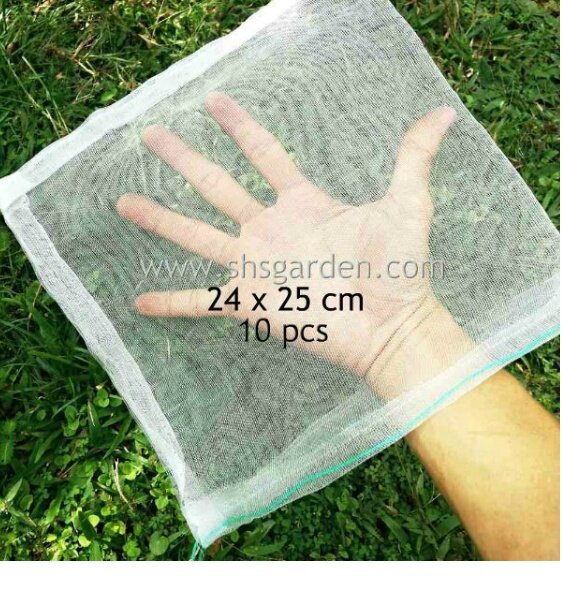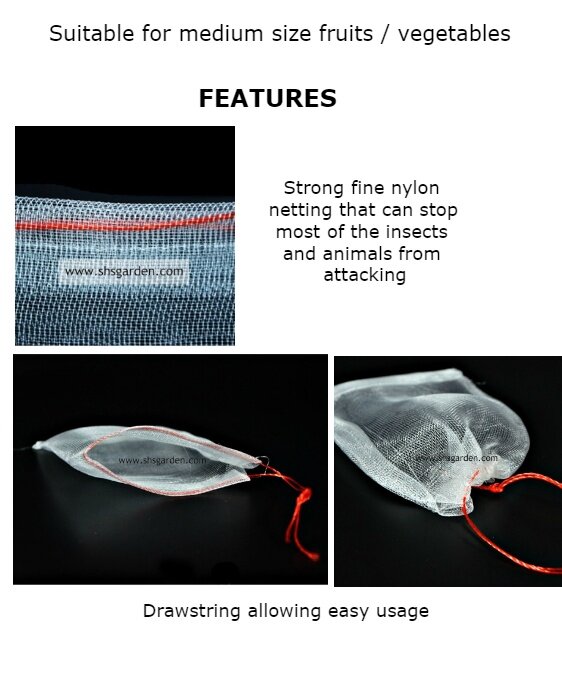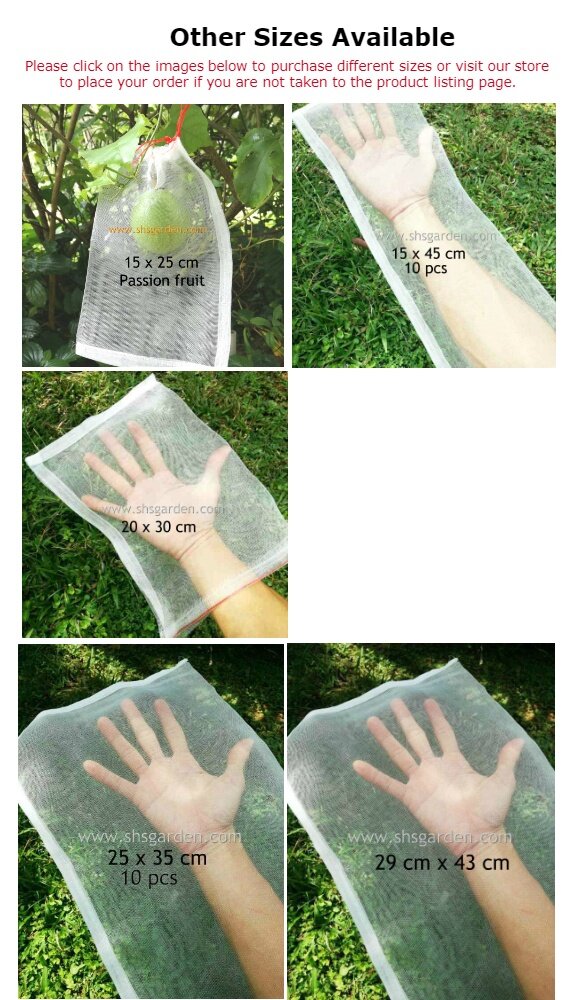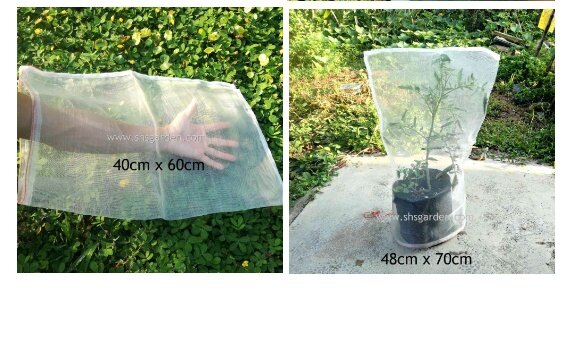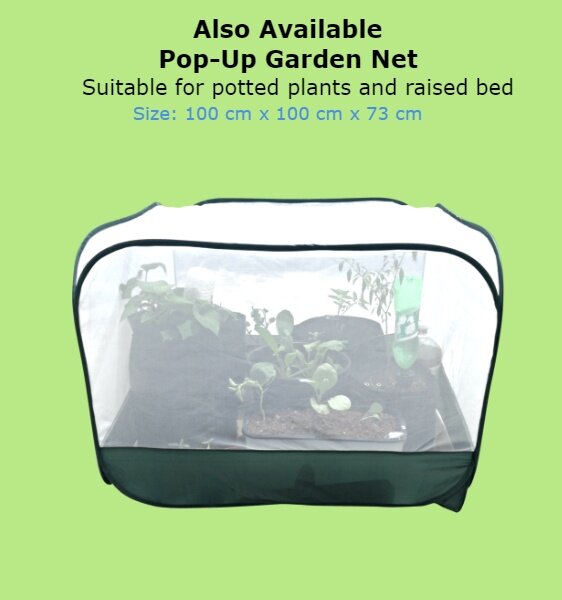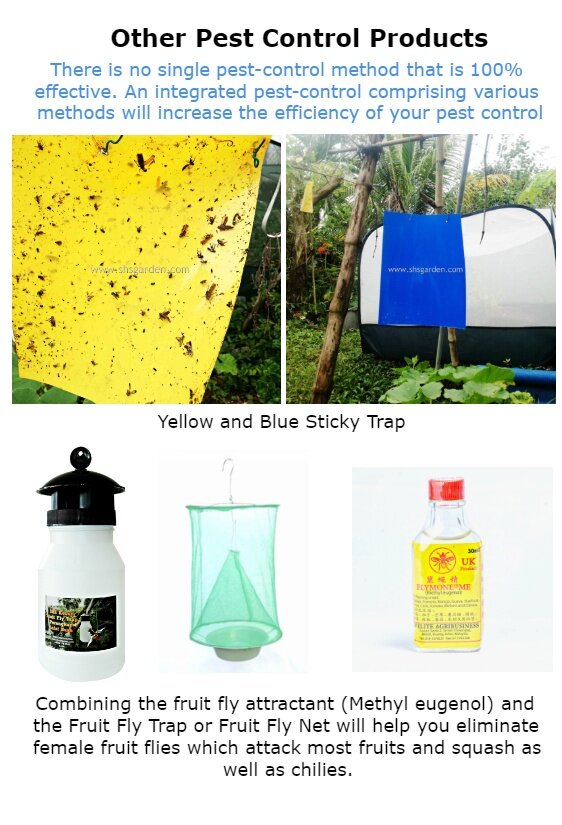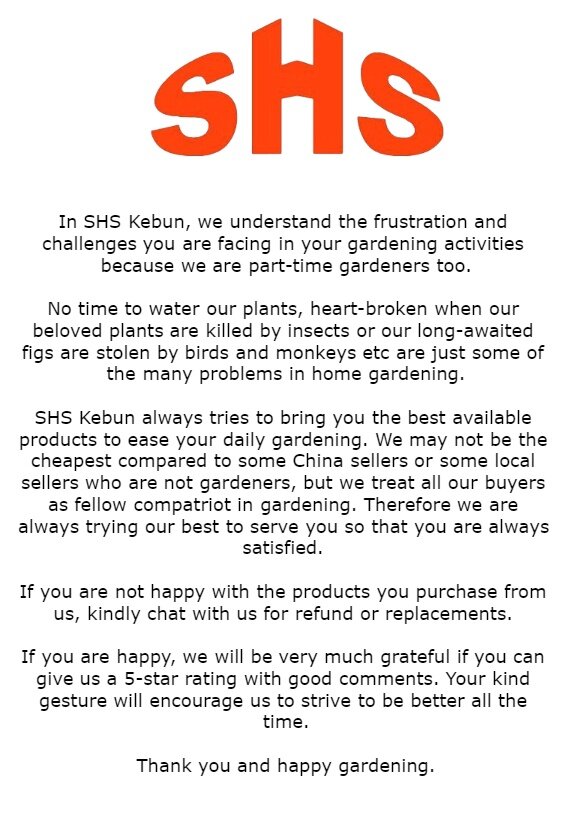 What's in the box
10pc of 24cm x 25cm Nylon Garden Fruit Net