Baba Melon Vegetable Fertilizer Organic 426 Baja Organik Untuk Melon Sayuran 400g - 1kg SHS Kebun
Price

RM5.90 - RM12.90

Product SKU
SHS-BABA-OF-MV426
Brand
Baba
Availability
85

Quantity

Quantity
Description
Highlight
Baba Mr Ganick Melon Vegetable Fertilizer 426 (Baja sayuran melon)

Organic, non-toxic fertilizer

NPK: 4:2:6; Organic matter > 50%, pH 7.5

Suitable for Melon, Fruits Vegetables & Flower Vegetables

Produces bigger & fuller harvest

Fortified with natural mineral

Plant based, No Animal Dung, No Foul Smell!

Made solely of Plant Materials

Major ingredients : Sesame meal, feather meal, fish bone meal, palm bunch ash, fully-fermented compost, organic rock mineral, humic & fulvic acid, beneficial microbes

Usage instruction : Mix with soil before planting or use as fertilizer throughout planting process

Safe and Environmental Friendly

Form: Water soluble pellet

Lab-proven no pork gene

Available in 400g or 1kg

Shipped from Kulim

SHS Kebun/SHS Garden is the registered trademark of Grand SHS Resources (M) Sdn. Bhd. Beware of any fake listings using our tradename
BABA MR GANICK MELON VEGETABLE FERTILIZER 426
► WHAT IS BABA MR GANICK MELON VEGETABLE FERTILIZER 426?
Baba Mr Ganick Melon Vegetable Fertilizer 426 is a non-toxic organic fertilizer that is very effective in helping melon plants produce bigger fruits and increase yields.
The NPK Value for this organic fertilizer is 4%, 2% and 6% respectively. More than 50% organic matter.


► WHAT TYPES OF PLANTS IS BABA MR GANICK MELON VEGETABLE FERTILIZER 426 SUITABLE FOR?
Baba Mr Ganick Melon Fertilizer 426 is suitable for any plants. It is particularly good for melon, fruits Vegetables & flower vegetables etc.
► WHY USE BABA MR GANICK MELON VEGETABLE FERTILIZER 426 IN MY GARDEN?
Organic, non-toxic fertilizer

NPK: 4:2:6;

Organic matter > 50%; pH 7.5

Suitable for Melon, Fruits Vegetables & Flower Vegetables

Produces bigger & fuller harvest

Fortified with natural mineral

Plant based, No Animal Dung, No Foul Smell!

Made solely of Plant Materials

Safe and Environmental Friendly

Lab-proven no pork gene

Form: Water soluble pellet
► TESTIMONIALS


► INGREDIENTS
Major ingredients : Sesame meal, feather meal, fish bone meal, palm bunch ash, fully-fermented compost, organic rock mineral, humic & fulvic acid, beneficial microbes
► HOW DO I USE IT?
Mix with soil before planting or use as fertilizer throughout planting process.
Small Pot (30-40 cm diameter): 2-4 table spoons
Raised bed: 250-500gm / 100 square foot
Apply the fertilizer when flower buds emerge.
Repeat every 7-10 days until
2-4 sudu makanan untuk pasu 30-40cm diameter.
250-500g setiap 100 kaki persegi untuk batas penanaman
Mula semburkan baja apabila putik bunga muncul. Ulangkan setiap 7-10 hari sehingga berhasil.


► PACKAGE CONTENT
1 pack of Baba Mr Ganick Melon Vegetable Fertilizer 426
Available in 400g or 1kg pack
PRECAUTIONS
Avoid being eaten
If white mould is found on fertilizer, please note that it is a type of activated beneficial mocrobe and is safe to use.
Elakkan termakan.
Jika terdapat bintik putih pada baja, sila maklum bahawa itu adalah microb berfaedah teraktif dan selamat digunakan.
SHIPPING
≈ Shipped from Kulim
WARNING

≈ SHS Kebun/SHS Garden is the registered trademark of Grand SHS Resources (M) Sdn. Bhd. Beware of any fake listings using our tradename
ALSO AVAILABLE IN SHS KEBUN
SELF-WATERING TOOLS
SELF-WATERING POTS
ORGANIC PESTICIDES
ORGANIC COMPOST / FERTILIZERS
GARDEN FRUIT NET

ORGANIC WEED MAT / PALM FIBRE MAT
NON-WOVEN PLANTERS
SEEDLING SOIL / PEAT MOSS / JIFFY PELLET
LIQUID FERTILIZERS
GARDENING TOOLS
NATURAL / ORGANIC FERTILIZERS
POTATO PLANTER / POT
SEEDS
ORGANIC PLANTING SOIL
BENEFICIAL MICROBS
MICROGREEN PRODUCTS

MINERAL FERTILIZERS
FRUIT FLY TRAP / PEST CONTROL MANAGEMENT
In SHS Kebun, we understand the frustration and challenges you are facing in your gardening activities because we are part-time gardeners too.
No time to water our plants, heart-broken when our beloved plants are killed by insects or our long-awaited figs are stolen by birds and monkeys etc are just some of the many problems in home gardening.
SHS Kebun always tries to bring you the best available products to ease your daily gardening. We may not be the cheapest compared to some China sellers or some local sellers who are not gardeners, but we treat all our buyers as fellow compatriots in gardening.
Therefore we are always trying our best to serve you so that you are always satisfied. If you are not happy with the products you purchase from us, kindly chat with us for refund or replacements. If you are happy, we will be very much grateful if you can give us a 5-star rating with good comments.
Your kind gesture will encourage us to strive to be better all the time. Thank you and happy gardening.
LOGISTICS / DELIVERY
We are fully aware you are very eager to receive your parcel, immediately, if possible. Who doesn't right? We wish to fulfil your wish as much as we can but there are limitations beyond our control. Before you rate us with a 1-star or bad comment because of late delivery, we hope you can take time to read the following.
The courier company we use to deliver your parcel is assigned by Lazada and we have no control over it. Even the shipping fee paid by you is taken by Lazada, not us. Once you have made payment, Lazada will need to verify the order. Some times by the time we receive the notification by Lazada to proceed with the order, it may be 3 days later. If we receive the notification from Lazada before noon on a working day, we will process your order and wait for the courier company to come and pick up the parcel on the same day. If the order is received after noon, we may process the order on the next working day only.
Once the courier company has picked up the parcel, we have absolutely no control over when they will deliver to you. In fact, some times the courier company does not even turn up to pick up parcels. Under normal circumstances you will receive your parcel on the next working day after the courier company picks up the parcel. But there are times when this is not possible.
The following are some of the many possible reasons:
1. The courier company is overloaded with parcels especially during campaigns/flash deals
2. Weather - heavy rain that hinders the delivery process (bear in mind that some times the despatch guy only uses motorbike to deliver)
3. A very rare occasion that the parcel has been misplaced
4. The parcel is misrouted to a different delivery station and needs to be rerouted to the correct station
5. Public holidays. Please understand that workers in courier companies are also humans and they need to rest too.
6. The despatch boy tries to deliver but you are not at home or the security guard of your apartment does not allow him to enter the compound.
7. Your address is classified under outskirt which may be out of the coverage area for the courier company.
If you have not received the parcel after a few days, please be calm and track your parcel on the relevant tracking website to get more info about the whereabouts of your parcel. Please contact them directly to make enquiries.
We suggest you call the nearest branch to your home instead of the HQ of the courier company because usually they have more information than HQ. Below are the courier companies Lazada may assign to your order: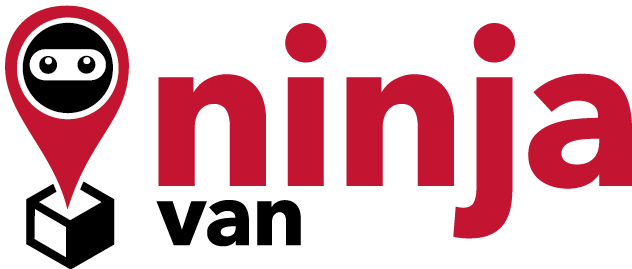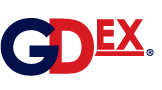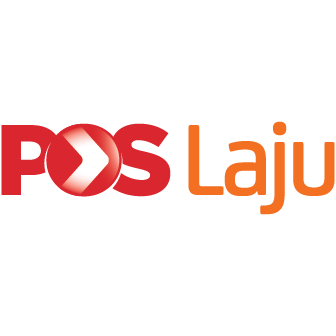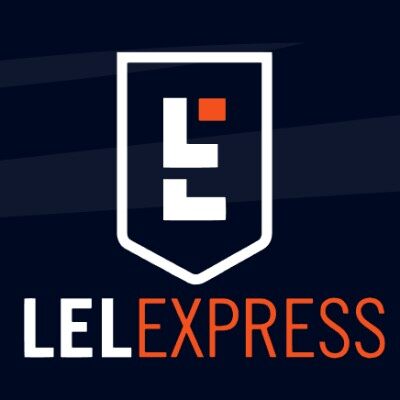 THANK YOU FOR YOUR SUPPORT
What's in the box
1 pack of Baba Mr Ganick Melon Vegetable Fertilizer 426 (400g or 1kg)